Writer's Desk™ v. 6.03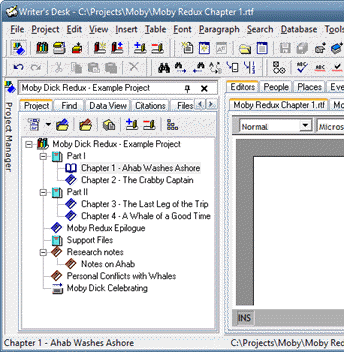 Manage your writings as projects.
Includes a database for People, Places, Events, Notes, and Citations.
Download a fully functional trialware (free to try) copy of Writer's Desk™, the writers' software for creative writing and multi-chapter projects, not corporate word processing.
Finders Keepers™ v. 4.10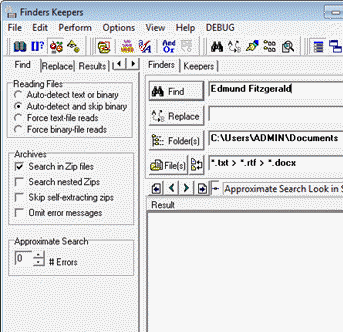 Find anything in any file.
Download a fully function trialware copy of Finders Keepers™, the text search software that gives you 4 ways to search and 6 ways to view your files.