Do you have many files?
Do you forget which file has what?
If you have many files that you manage for your writing, your research, or classes, you can use Finders Keepers™ to search files fast.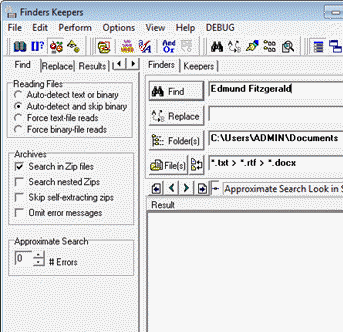 Find any word or phrase in any kind of file.
Save time with the fastest searches available.
Find files even if the target word is misspelled.
Save search terms and results for future reference.
Index text files for instant search results.
Replace words in text files with automatic back-up.
Advanced searches: regular expressions and approximate.
Open found files with a double click.
4 ways to search: plain text, sound-alike, approximate, regular expression
Finders Keepers™ v. 4 is a Windows XP/Vista/7/8/10 disk utility that finds any words or expressions inside any files on your computer or local network. Four different kinds of file searches will find anything you're looking for, even if you don't know how to spell it, or it is misspelled in the files. You have 6 choices on how to view, edit, or launch the found files. There are many options for advanced users, including regular expressions similar to grep, but non-technical users can operate the program easily.
$39.95
Now only $29.95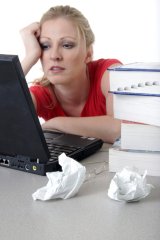 If you had your writings on paper in your hands, you could shuffle through the pages and find what you are looking for. But your writings are in computer files and who knows what is where.
You could move along faster if you could remember which files contained the word you are thinking of.
Finders Keepers™ can help.
Finders Keepers™ has four kinds of searches.
Find any word or phrase in any kind of file—
even if the word is misspelled or only sound-alike.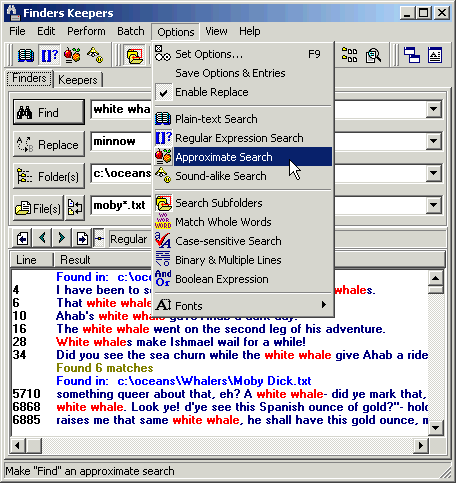 You can do simple searches a beginner can do.
Or you can set options for advanced searches.
You can make replacements in text files safely.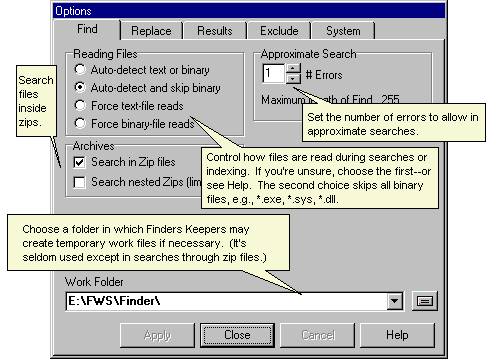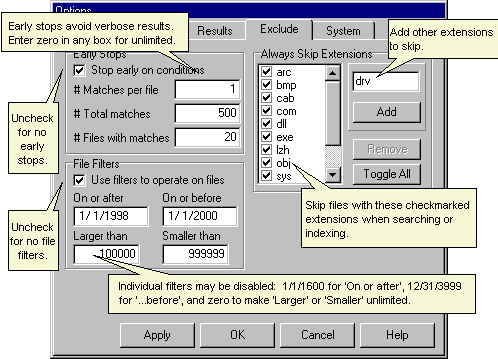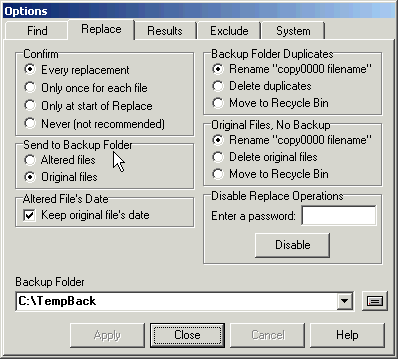 You can control how your results appear.
And you can open found files with methods you choose.