When you start a download, you will see a dialog such as the following.
Choose "Save this program to disk".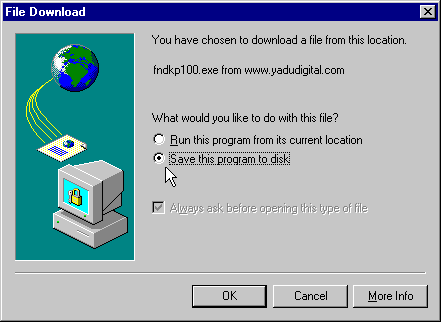 Next, you will see the familiar "Save As" dialog. Here, you choose a folder in which to save the software that you are downloading. Choose any folder you like. But be sure to remember--or write down--the name of the file and the name of the folder. In the example below, the file "fndkp100.exe" is being saved to a folder named "Receive".